Taking the design of the 20W push-pull amplifier a step further, the integrated version adds 3 pairs of inputs and a stepped attenuator as volume control.
The power and output transformers are toroïd versions, for reduced hum, larger power handling in the bass spectrum and a modern look.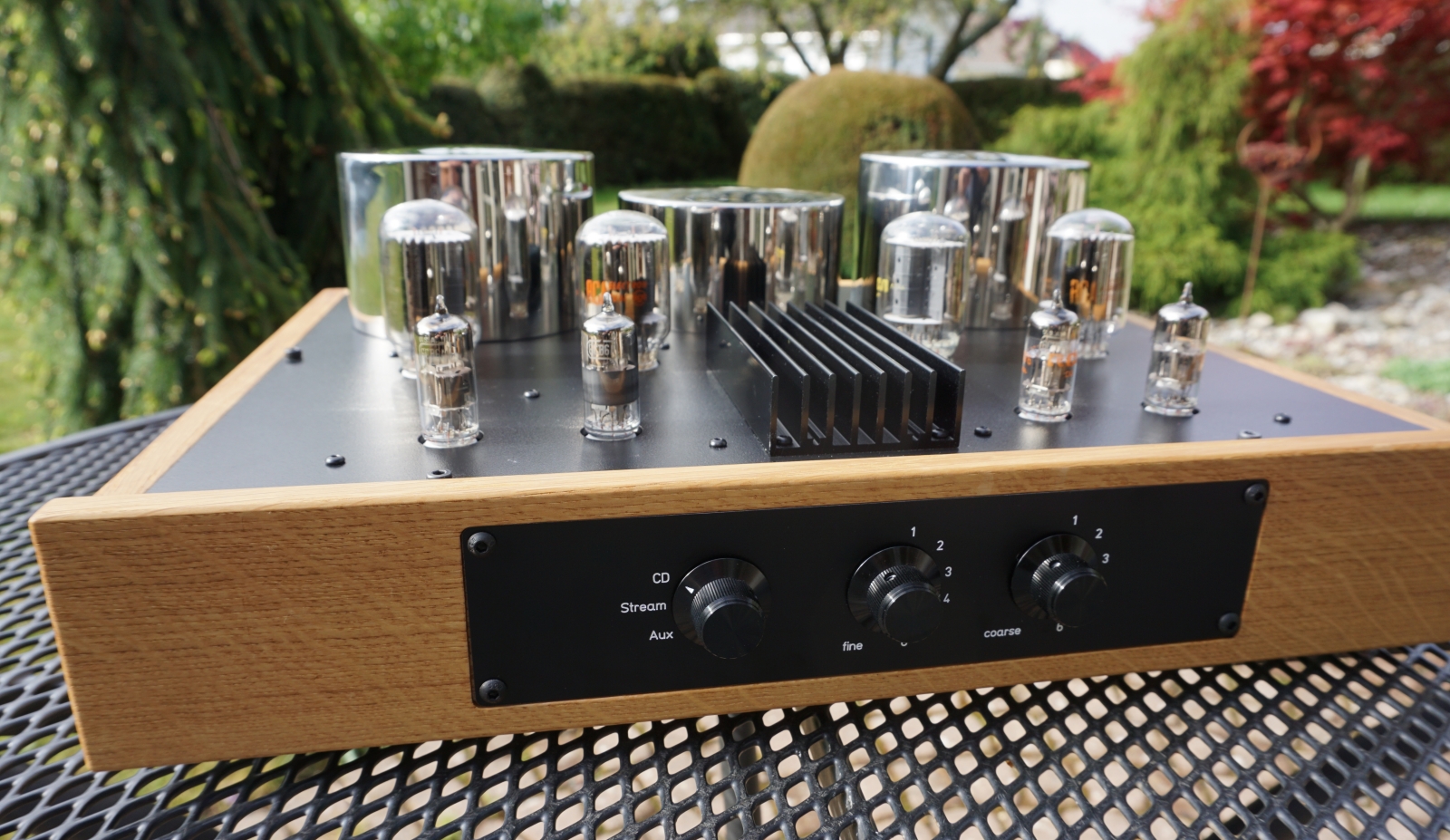 The input selection and volume control are located on the front-plate. The stepped attenuator is an attempt to overcome the liabilities of the conventional potentiometer-based volume control. With the stepped attenuator, high-quality fixed resistors replace the thin resistive track and, likewise, high quality switch contacts replace the metal scraper.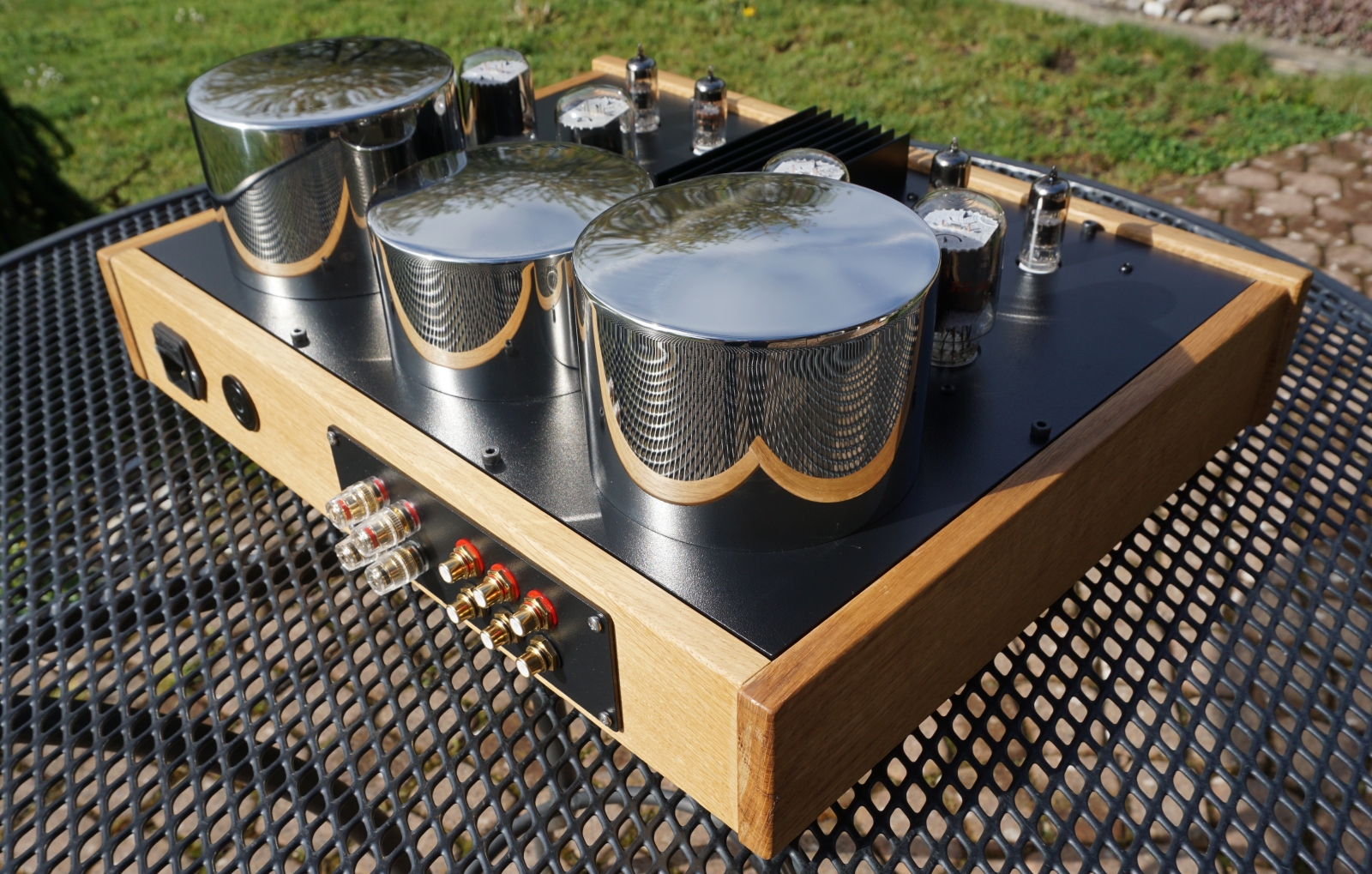 The back panel provides the power input and power switch, plus high-quality gold-plated RCA input sockets, and heavy 4mm connectors for speaker cables, accepting up to 4mm2 cable or banana jacks.
Deep Lake amplifiers are built using only the best components, over-sized wires and quality capacitors, thick and golden printed circuits. This particular amplifier was built using Toroidy transformers, GlassWare Audio stepped attenuator, aluminium, oak wood, presented in its natural color, protected by a special monocoat oil.
Characteristics
type : integrated stereo power amplifier
input impedance : 28 kΩ
output impedance : 2.8 Ω
output power : 2 x 20 W
6CB6 and 6JN6 tubes
recommended speakers : 8 Ω, 90 dB/W/m SPL
connectivity : 3 pair of RCA / cinch for inputs, 1 pair of speaker sockets
volume control : stepped attenuator
Weight : 14 Kg
Size : 448 x 380 mm, 160 mm height
Electronic design © Pete Millett, stepped attenuator © John Broskie